Gelatin Silver Prints
---
All the pictures included in Nacho Rivera's personal projects are available for purchase in limited editions. They have been taken, developed and printed by him in the darkroom, using the classic black and white analogue process.
" Using analogue cameras requires me to work slowly and with awareness, allowing me to form deeper connections with the people and spaces that I photograph.

The process also helps me to embrace imperfection, a concept that links the beauty of the human condition and the uniqueness of the hand made prints in the darkroom."
The Silver Gelatin Prints are made on baryta coated, fibre base paper, that provides an unbeatable quality and durability, with delicate and beautiful tones. Due to the nature of this special technique, each print is unique: slowly crafted by hand, one by one, to create a timeless piece.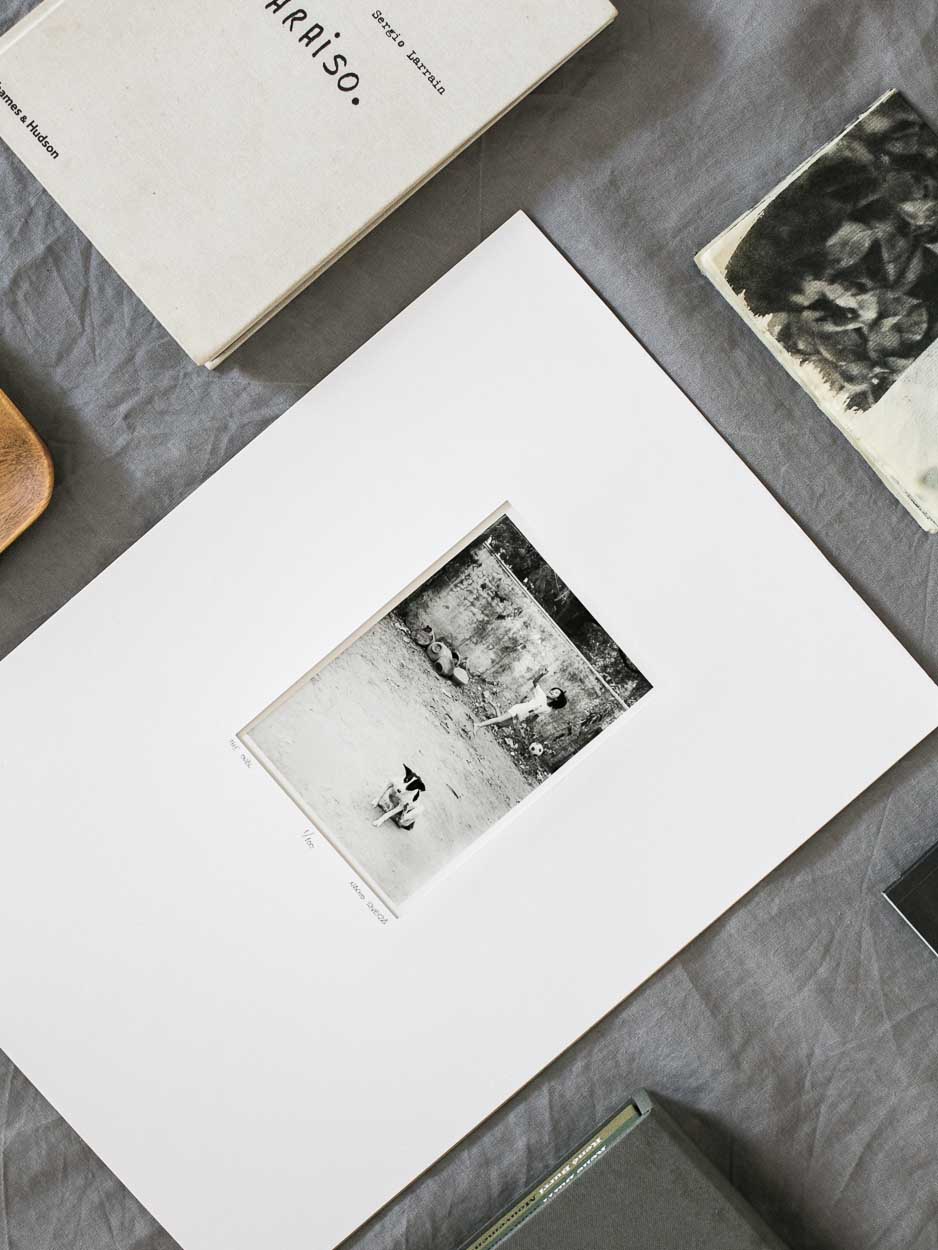 Limited Editions

---
Signed and numbered editions of 50+2AP.
︎Size: 10x15 cm & 10x10 cm.
£150
-
Edition 1-20.
£250
-
Edition 21-40.
£400
-
Edition 41-50.
Signed and numbered editions of 25+2AP.
︎Size: 20x25 cm & 18x18 cm.
£350
-
Edition 1-10.
£500
-
Edition 11-20
.
£700
-
Edition 21-25.
* Shipping not included
Ordering & Shipping

---
Your print will arrive mounted on an 30x40 cm acid free board, protected by soft, off-white, beautifully textured paper. You can opt to frame it directly, or remove the print easily for mounting in a different format.
If you are interested in buying one of the limited edition prints in the sizes listed, or to request a different size, please send enquires to
info@nacho-rivera.com.
Shipping available worldwide at an additional cost. Please enquire for the final price before ordering.